Easter is just around the corner, and what better way to get into the spirit of the holiday than by creating some adorable DIY crafts? Whether you're looking to add a personal touch to your home decor, make unique gifts for loved ones, or simply spend some quality time with your family, Dollar Tree DIY Easter crafts are an excellent way to get creative without breaking the bank.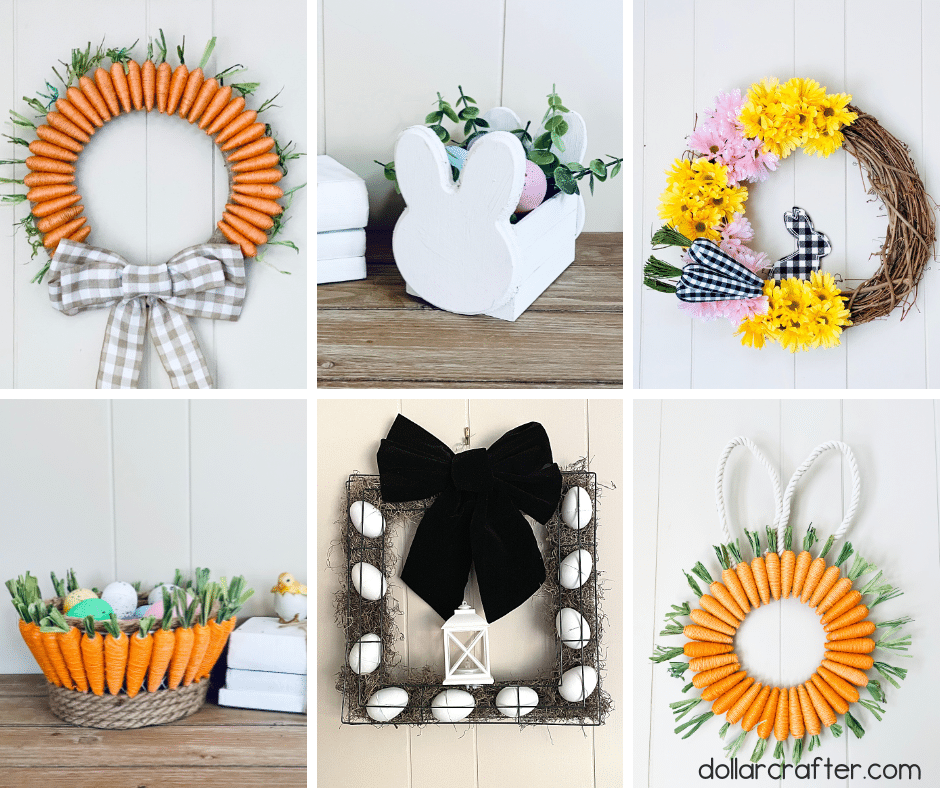 Dollar Tree Easter Hacks
Crafting can be an expensive hobby, but with Dollar Tree supplies, you can get creative without breaking the bank. Whether you're an experienced crafter or just starting out, the dollar store is a treasure trove of affordable materials that can be transformed into beautiful and unique creations.
Here are some Dollar Tree craft hacks to keep in mind when shopping for supplies:
Look for versatile materials: When browsing the aisles at Dollar Tree, keep an eye out for materials that can be used in multiple ways. For example, burlap ribbon can be used for wreaths, table runners, or as a decorative accent on a wide range of crafts.
Check out the seasonal section: Dollar Tree always has a section dedicated to the current season or holiday, and you can often find seasonal materials that can be repurposed for other crafts. For example, Easter grass can be used as a colorful filler for gift baskets or as a decorative element in a wreath.
Consider repurposing: Don't be afraid to think outside the box when it comes to Dollar Tree supplies. For example, you can repurpose picture frames into a chic serving tray or use a plastic container to create a stylish storage solution.
Stock up on basic supplies: Dollar Tree is a great place to stock up on basic crafting supplies like glue, scissors, and paintbrushes. These items can add up quickly at craft stores, but at Dollar Tree, you can get them for just a dollar each.
DIY Dollar Tree Easter Crafts
Ready to hop into Easter with some of the cutest and most affordable Dollar Tree DIY crafts? From bunny-themed decorations to colorful egg designs, we've got you covered with inspiration, step-by-step instructions, and tips and tricks for making the most out of your Dollar Tree supplies.
So grab your glue gun, scissors, and a few other common materials, and let's get crafting!
Please Save This to Pinterest
Your shares are how this site grows and I am sincerely grateful. Know a friend who'd like this? Please share it on Facebook or save it to your favorite craft board on Pinterest.