We all know that Dollar Tree has everything! But did you know they have some awesome Halloween Crafts? This blog post is going to show you some of my favorite Halloween Dollar Tree for the upcoming season. I hope this gives you some ideas on how to get creative and save money at the same time.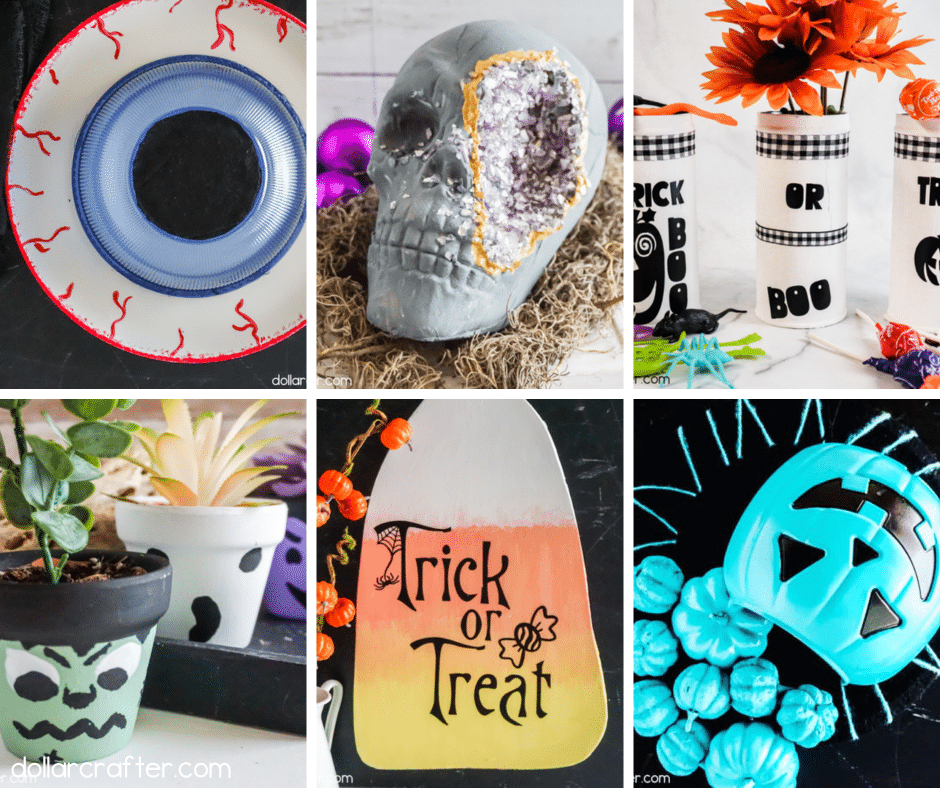 DIY Dollar Tree Halloween Crafts
The pumpkin spice lattes are in full swing, the leaves are changing colors and Halloween decorations are popping up everywhere! If you're like me, then it's time to start getting crafty.
Dollar Tree Halloween Hacks
When it comes to crafting with Dollar Tree item, there are a ton of pre-made items you can snag there for simple crafts like wood blanks and signs.
But, with just a little creativity there is so much more that you can create from their items! Some of our favorites to keep your eyes out for are:
Jenga Blocks
Pizza Pans
Wreath Forms
Hollow Plastic Items (like the skull)
Foam Pumpkins
and Stove Burners
Be creative while shopping and make sure to check out isles other than the crafting isles!
If you are wanting to add a little extra to your Halloween crafting, make sure to swing over and check out our favorite Halloween SVGs!
In each of the individual Halloween crafts that are shared below we share specific tips and hacks for working with the Dollar Tree items we used!
Please Save This to Pinterest
Your shares are how this site grows and I am sincerely grateful. Know a friend who'd like this? Please share it on Facebook or save it to your favorite craft board on Pinterest.