My love for Halloween inspired these SVG Halloween designs. Whether you're creating kids Halloween stuff or items for yourself, there's something for everyone here.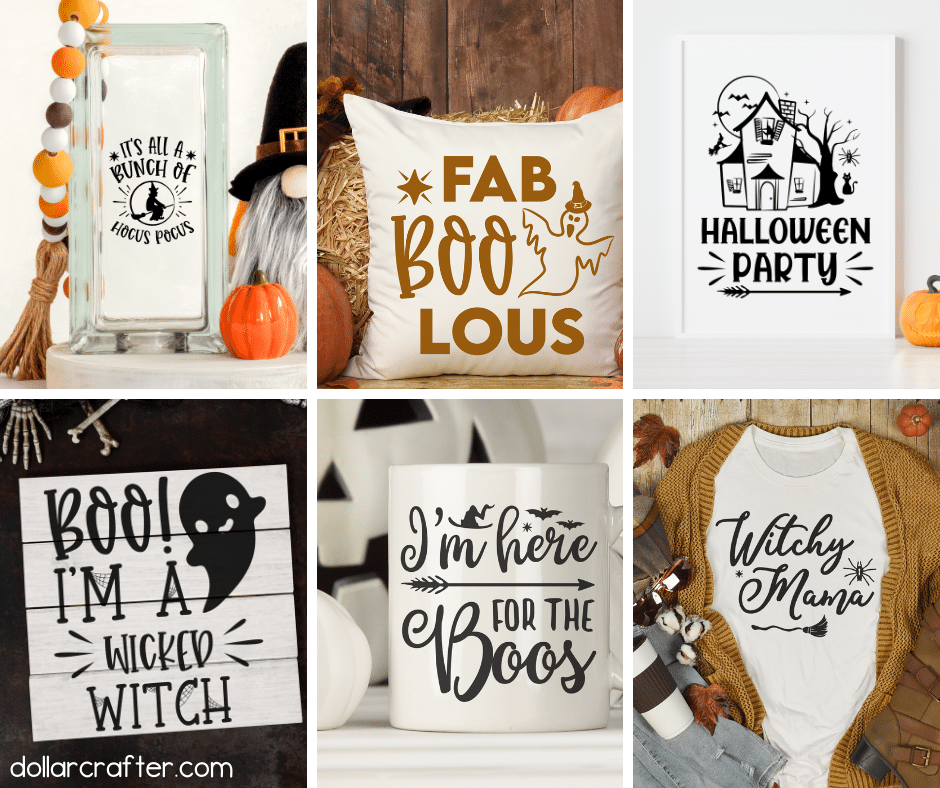 Halloween is my favorite holiday. I start getting excited about Halloween in July… well, I'm actually thinking about Halloween year round, but I start decorating at back to school time. I know, I know… but Halloween is just so fun!
Halloween SVG Files
I have been on an SVG making kick lately, which is pretttty rare because I've been so busy with other projects. But it's time to get back to my dusty, neglected Cricut! It was a long summer.
Yes, you can use these SVGs to create Cricut projects to sell.
These Cricut Halloween SVG files can be used for so many projects, including:
trick or treat bags (or even put them on pillow cases!)
canvas tote bags or mini tote bags to fill with candy to hand out to your child's classmates
design Halloween mugs with your Cricut mug press, these make great gifts
Halloween party decorations
t-shirts
decorate your house: pillows, blankets, etc
and so much more!
You can easily buy the mini totes from Dollar Tree, and sometimes they have mugs as well, though I'm not sure if they're the kind you can use the mug press on… so don't quote me on that.
Other Halloween decorations are available as early as August at most Dollar Tree stores, too! That means you can be super prepared this year. Don't forget to go back after Halloween for all the discount merch (hit Target and Walmart, too, for 50% off).
If you're hosting a Halloween party this year, be sure to make some glowing ghost poop soap for party favors!
How are you going to use this awesome Halloween SVG bundle?
Click below to see all of the options!!
SVG Halloween Designs
Take your Halloween decor to the next level with these easy and fun Halloween SVG Files!