It's summer, which also means your kids are going to be outside playing and getting themselves into all sorts of pickles… coming back inside with bug bites galore. It also means that you're going to have some bugs in the house, which is no fun for anyone.
So, how do we keep the little critters out? I'm here today with an easy recipe for homemade bug spray that will help keep those annoying pests away!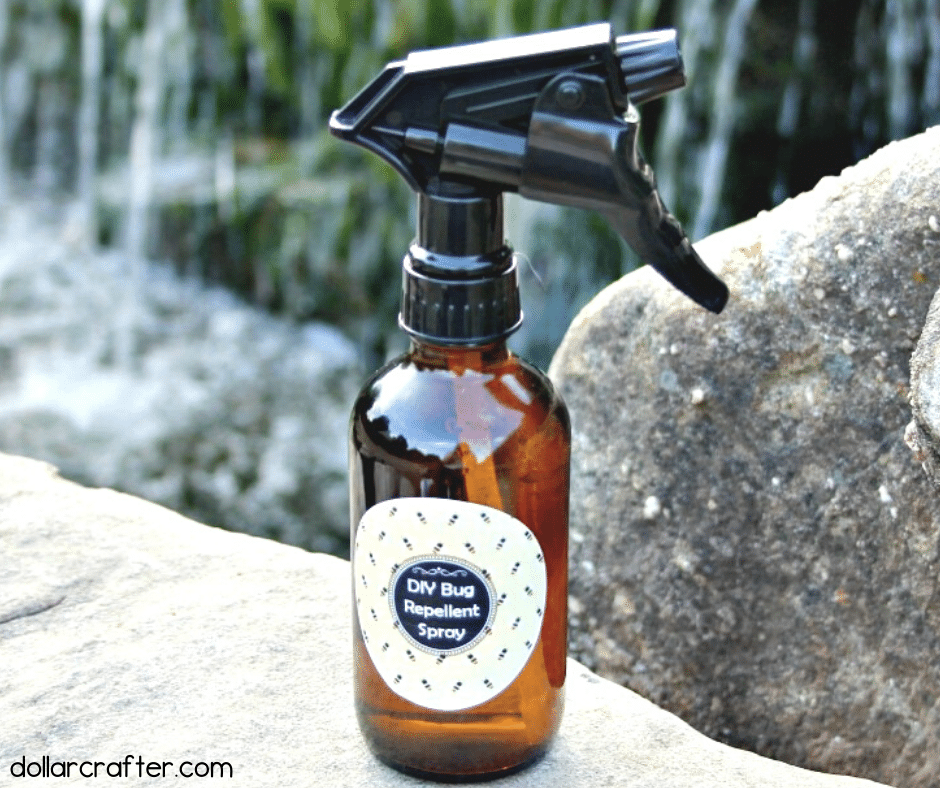 If you've been following my experiments making bath bombs, you know I'm a huge fan of essential oils and all things natural!
Natural insect repellent
You've probably seen all the commercials for "safe" bug spray, but you don't know what's in them… and they get expensive, fast.
Homemade insect repellent is easy to make and safe for your family's skin! This post will give you some great recipes that are simple to follow and will keep your family from getting bitten this summer.
The next time mosquitoes come out in droves or when fire ants invade, grab this homemade bug spray recipe instead of buying expensive store-bought products.
Not only are they healthier, but they're also cheaper than commercial brands! The best part? These solutions can be made at home with ingredients you already have around the house.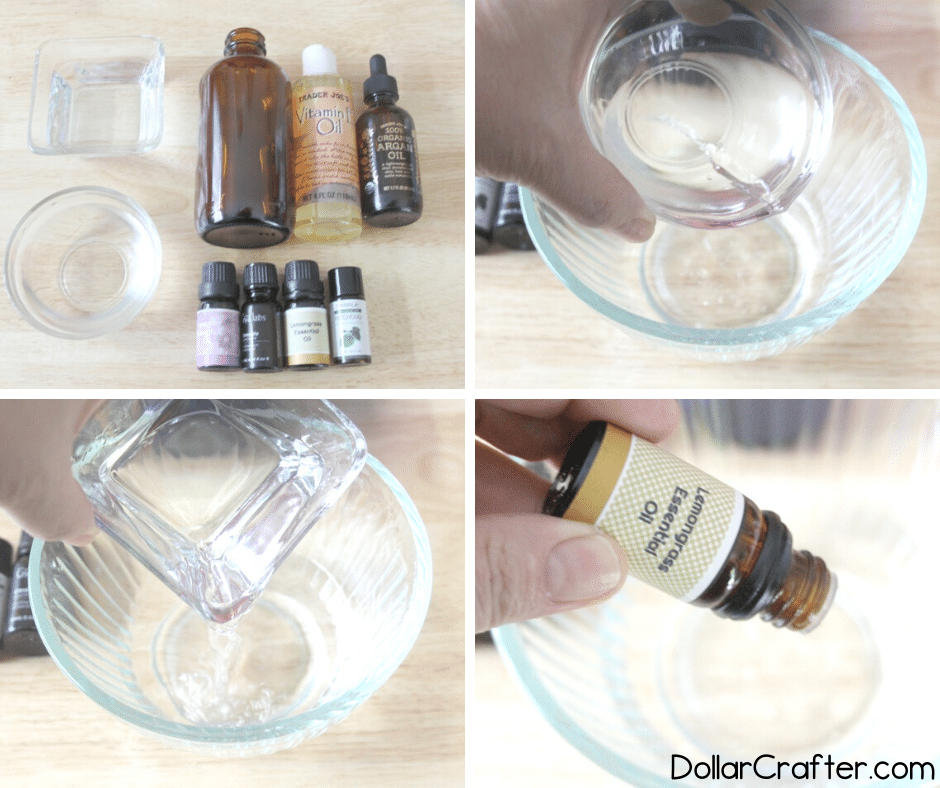 DIY Bug Spray
Supplies Needed: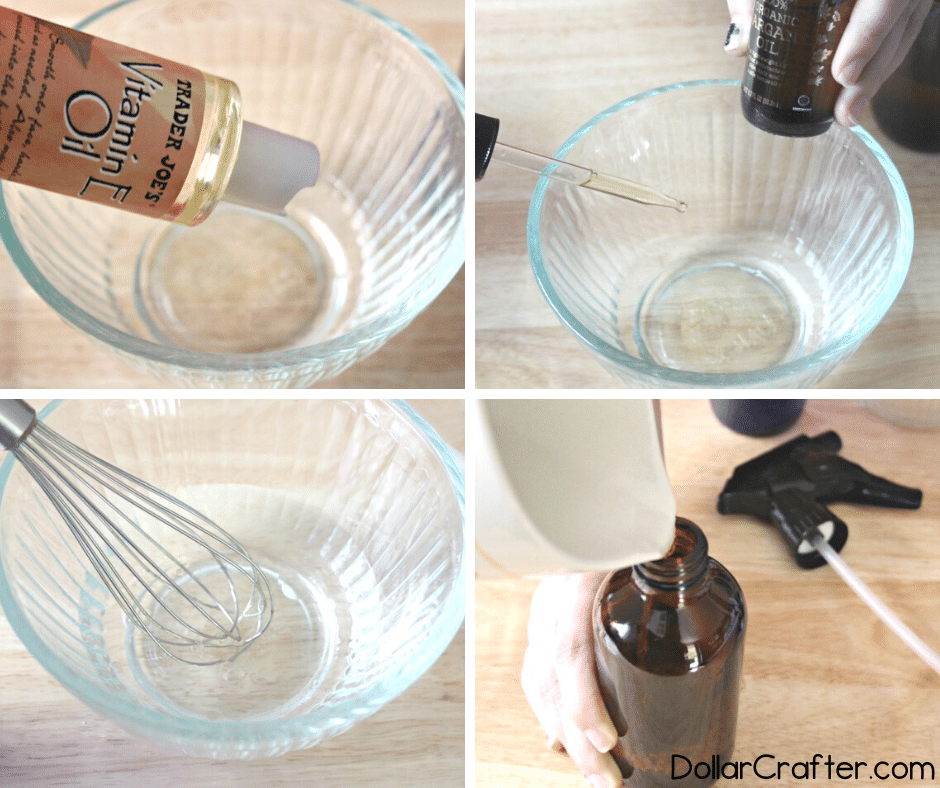 Certain essential oils are natural repellents. Using them in your bug spray is the smart thing to do! If you're making this spray for younger kids, though, I'd recommend going a little lighter on the drops.
If you're using 15 drops for adults, use 5 drops for kids. We have sensitive skin and this insect spray works great for us – even while camping. It's a bonus that it smells good!
Making your own spray means you know exactly what goes into the product. Whether you're using these for your own family exclusively or selling the spray at the farmer's market, you are in control of the ingredients so you can use the best quality essential oils.
So, now you know that making your own bug spray at home is not only cheaper than buying commercial alternatives but also safer for the environment. Let's make some together!
How to Make Bug Spray with Essential Oils
Ready to get crafting? You will find the full tutorial below!
Yield: 1/2 Cup of Bug Spray
Essential Oil Bug Spray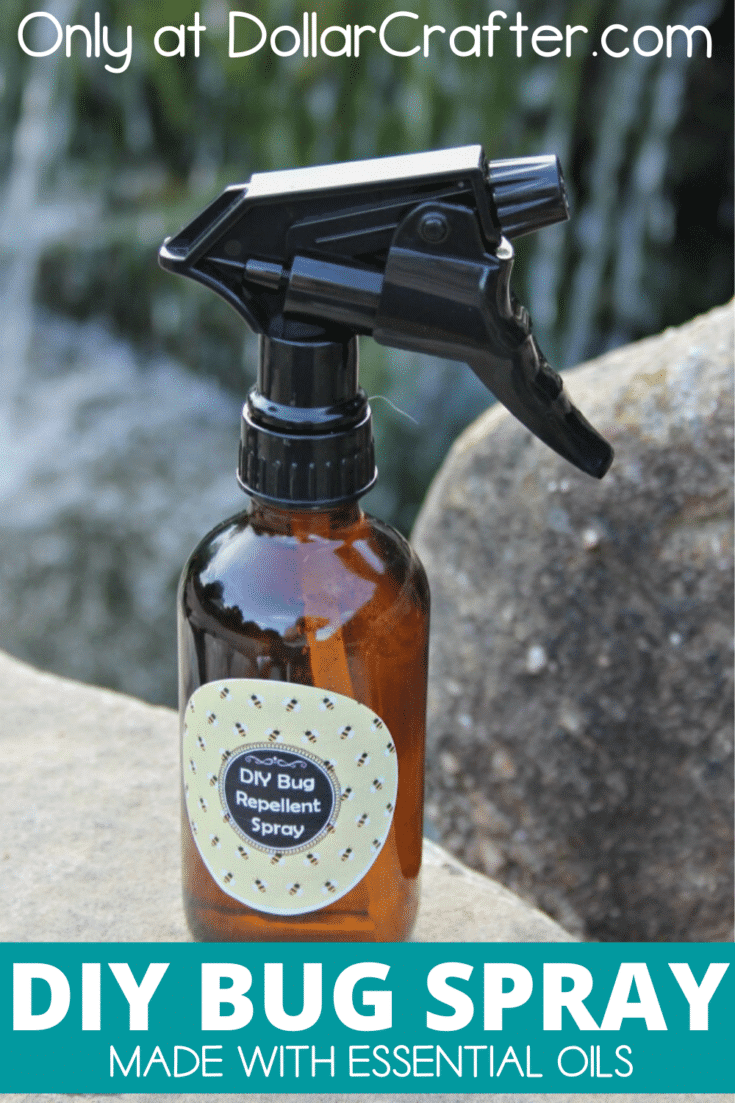 Materials
Bug Spray Printable
1/4 cup witch hazel
1/4 cup distilled water
10-15 drops lemongrass essential oil
10-15 drops citronella essential oil
10-15 drops lavender essential oil
10-15 drops patchouli essential oil
2-3 drops Argan oil
1 teaspoon Vitamin E oil
Tools
Brown or Blue Glass Spray Bottle
Glass Bowl
Whisk
Funnel
Measuring Cups
Instructions
Gather all your supplies.
Add witch hazel to bowl.
Add distilled water to bowl.
Add essential oils to bowl.
Add Vitamin E oil.
Add Argan oil.
Mix ingredients together and pour into spray bottle.
Spray before heading out into nature 😊 Re-apply as necessary. This oil is safe for all skin types. For kids under 10, decrease drops of essential oils from 10-15 to 5.
Notes
For more easy Essential Oil Recipes visit DollarCrafter.com
More Essential Oil Ideas You Will Enjoy
Please Save This to Pinterest
Your shares are how this site grows and I am sincerely grateful. Know a friend who'd like this? Please share it on Facebook or save it to your favorite crafts board on Pinterest.