Fall is one of my favorite seasons to decorate for, and this year we're going with a farmhouse look. So when I saw this DIY Clothespin Pumpkin, I knew it would fit in with my vision. You won't believe what this is made of…a Dollar Tree plastic Pineapple. I love when I can reuse an item to create a beautiful piece to display.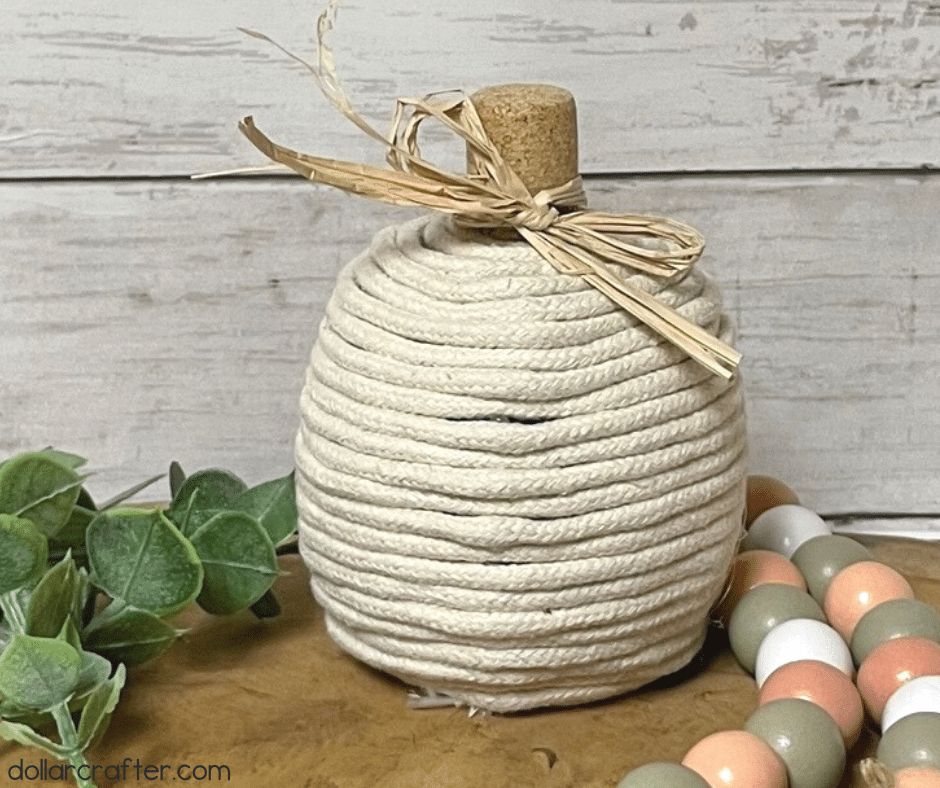 Homemade Farmhouse Styled Pumpkin
Fall is such a beautiful time as well–and not only do you get cozy sweaters (which always makes me happy), hot chocolate bombs, and of course inspiring Fall crafts like making decorative pumpkins out of dollar tree items.
Supplies:
Dollar Tree Pineapple décor
Wine Cork
Scissors
Tips for Making a Clothesline Pumpkin
Making sure you have something to catch any possible spills is the best way to avoid a mess and save yourself from messy clean-up. A good idea is keeping an area clear, even if it's just by putting down newspapers or sheets of paper towel before starting your project so that glue doesn't get everywhere.
Clothesline pumpkins are the perfect project for your next crafting adventure. These unique creations are made from a plastic pineapple found at any dollar store, so grab them before they're gone! For a bonus this time of year, look around and see if other items might work well with fall crafts, too – you never know what will turn up!
Keep items you think you might need later- like wine corks. My house is always stocked with wine corks since we drink it so often! I have them in a storage bag for when the time comes that they'll be useful.
Make sure to check out the Halloween Crafts you need to try for more inspiration.
How to Make a Clothesline Pumpkin from Dollar Tree Items
Let's get crafting! Below is our written tutorial.
Yield: 1 Clothesline Pumpkin
Clothesline Pumpkin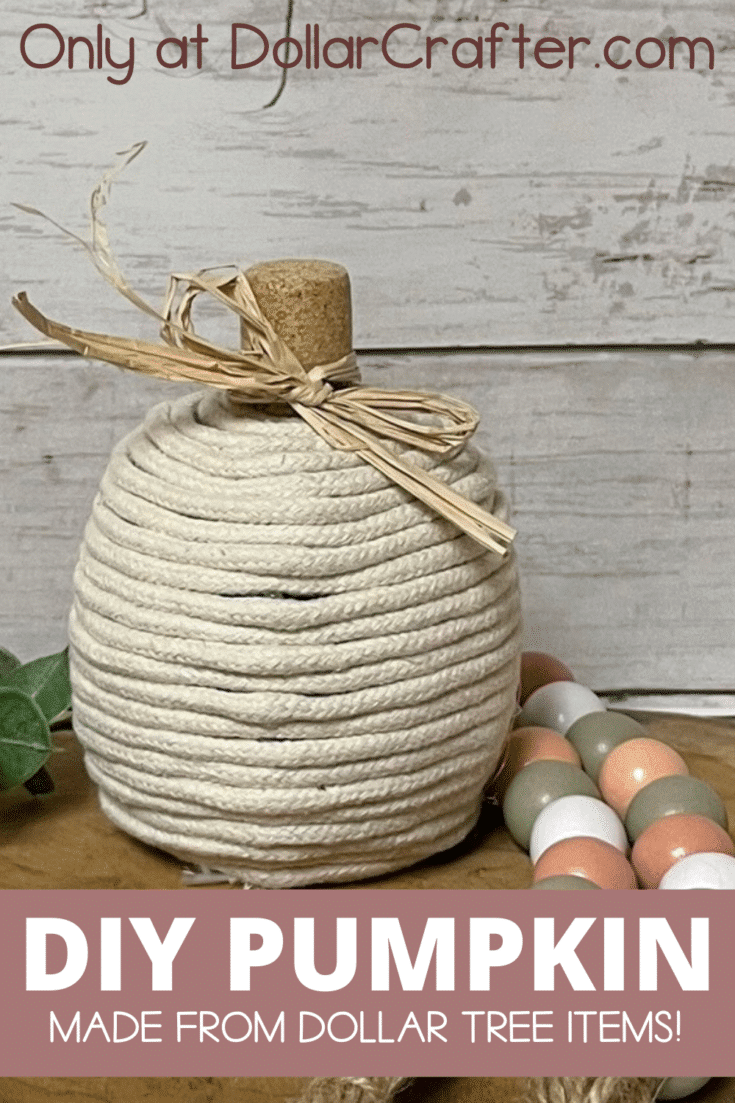 Materials
Dollar Tree Pineapple décor
Clothesline
Wine Cork
Raffia
Tools
Hot Glue Gun and Glue
Scissors
Instructions
Start by unwrapping the gold tinsel from around the pineapple. The top section will just pop off.
Next add a thin line of hot glue to the bottom edge of the pineapple and add the clothesline on top. Repeat this process until you reach the top of the pineapple (I didn't have to glue around every time, just when I was going around one of the green edges
Once you reach the top, add hot glue to the inner side of the clothesline to form the top section. You just need to leave enough space for the wine cork to fit, and then trim once you reach this point
I added a little bit of hot glue to the wine cork to make sure that it securely stayed inside the top of the pumpkin.
I took 2 pieces of raffia and tied them into a bow around the wine cork at top of the pumpkin!
Notes
For more fun Fall crafts visit DollarCrafter.com
Please Save This to Pinterest
Your shares are how this site grows, and I am sincerely grateful. Know a friend who'd like this? Please share it on Facebook or save it to your favorite Halloween craft board on Pinterest.