You'll be the talk of the town when you display these vibrant eggs with this clever melted crayon Easter egg decoration idea.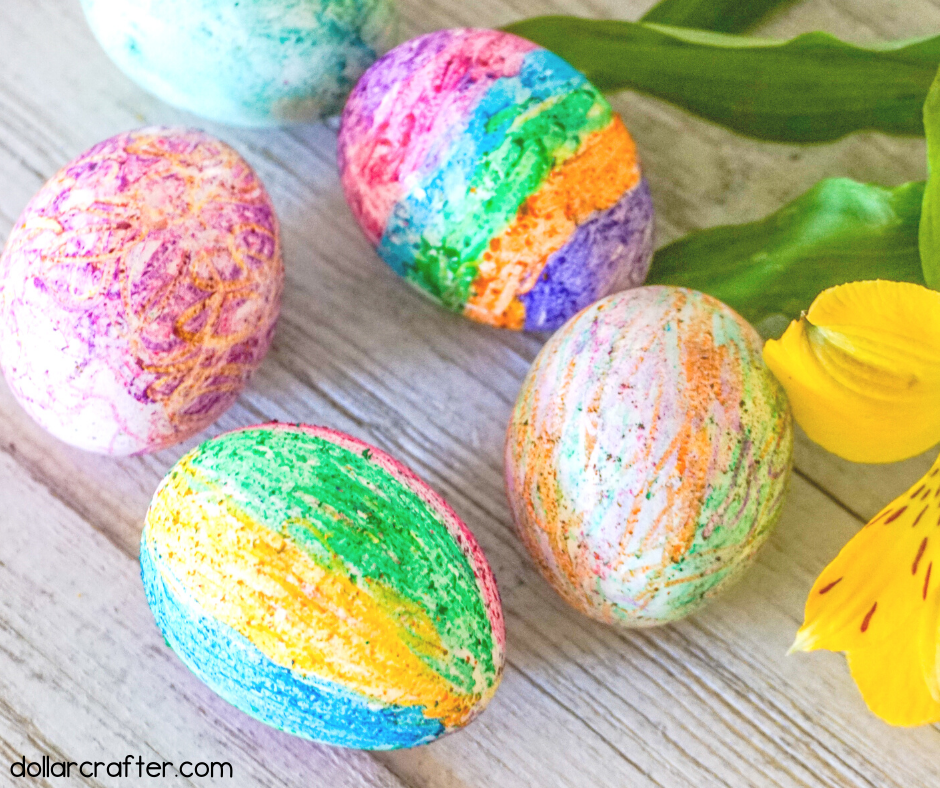 Decorating Easter Eggs with Melted Crayons
These melted crayon Easter eggs are super simple and a lot of fun! Plus everything you need to make these eggs you most likely already have at home!
Also, check out our Homemade Easter Dollar Tree Tray, perfect to pair with these Easter eggs.
Supplies Needed:
Hard boiled eggs
Egg Carton
Tips for Decorating Easter Eggs with Crayons
Before you just jump in and get to decorating, we have some tips, tricks, and answers to our most asked questions for you.
How long do you boil eggs for dyeing Easter eggs?
When boiling eggs for decorating you will want to boil them for 10 to 12 minutes. Usually the next step is prior to decorating Easter eggs, but for this craft, you will want to transfer your eggs (using a slotted spoon) straight to the egg carton for decorating.
Can you color eggs with crayons?
Yes, you can! There are so many different ways to color Easter eggs with from resisting painting to the melted crayon idea shared here 🙂
Is it safe to use crayons on eggs?
Crayons are generally non-toxic and just made from wax and coloring. Definitely check the brand of crayons that you are using prior to use and do not color any eggs with crayons that may have cracked during boil just to be on the safe side.

If you are worried about this search for crayons made from natural wax such as beeswax, soy wax, and/or carnauba wax.
Can you use regular crayons on Easter eggs?
Yes, you can, however, personal preference also will play into this. On our crayons, we used Crayola and RoseArt. Both crayons melted and decorated our Easter eggs beautifully. Crayola did apply a tad smoother to the egg, however, RoseArt stuck better to the eggs and was not as smudgeable.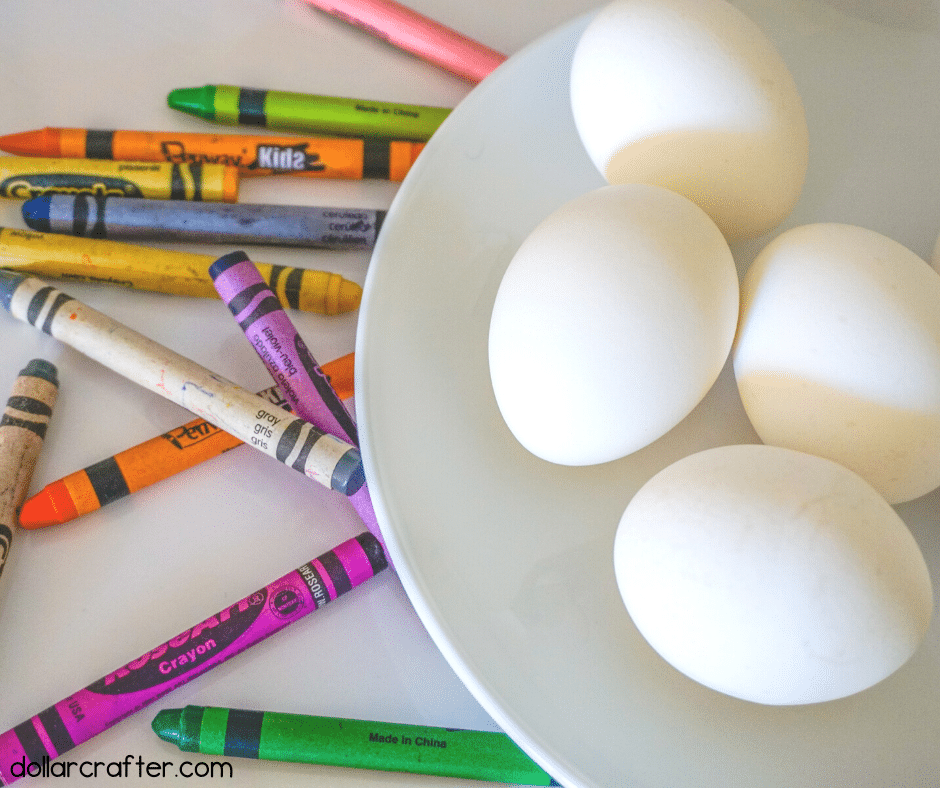 How to Make Melted Crayon Easter Eggs
Ready to get crafting? You will find the full tutorial below!
Yield: 6 Easter Eggs
Melted Crayon Easter Eggs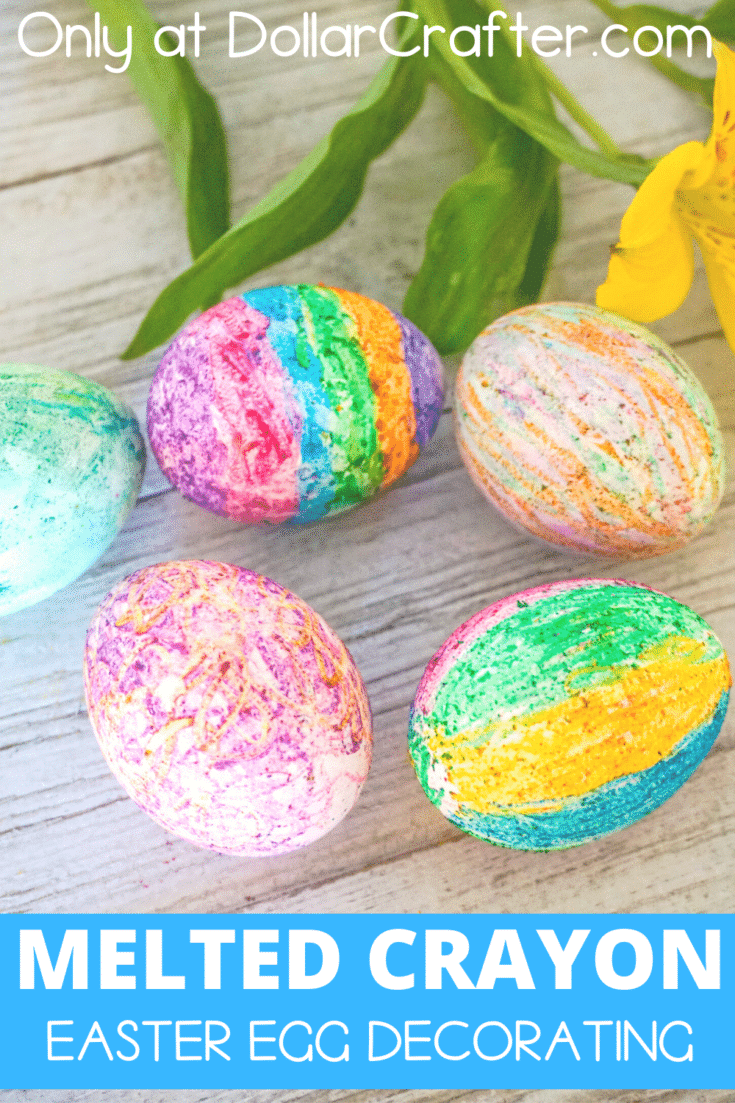 Materials
Boiled Eggs
Crayons
Egg Carton
Instructions
Boil eggs until you have hard boiled eggs.
Remove eggs from pot while still hot and place into an egg carton.
Use crayons to color on the eggs while they are still hot.
Allow Easter eggs to cool down and then display!
Notes
For more fun holiday crafts visit DollarCrafter.com
Please Save This to Pinterest
Your shares are how this site grows and I am sincerely grateful. Know a friend who'd like this? Please share it on Facebook or save it to your favorite holiday crafts board on Pinterest.