Are you looking for a fun and easy DIY project to try out this weekend? Look no further than this recipe for homemade rose gold coconut almond soap! Made with a melt and pour soap base, this recipe is perfect for beginners and experienced soap makers alike.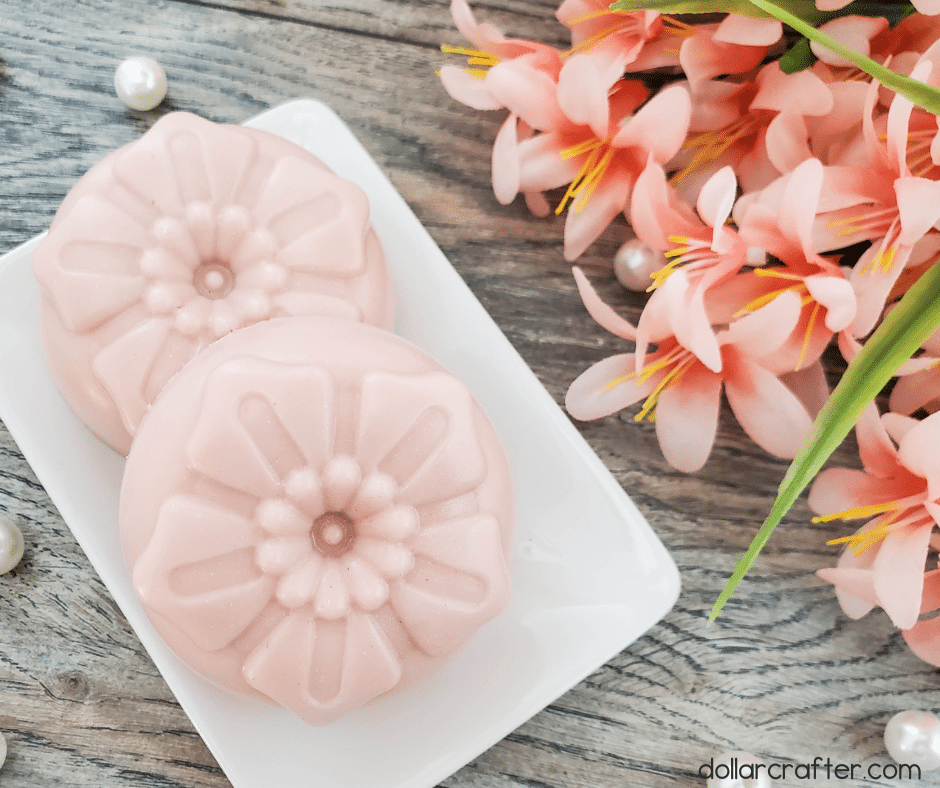 Homemade Coconut Almond Soap
With just a few simple steps, you can create a luxurious and moisturizing bar of soap that smells amazing and looks beautiful. So grab your supplies and let's get started on making your very own DIY rose gold coconut almond soap!
We use affiliate links to help you easily find the items we recommend.
Supplies:
Tips for Making Rose Gold Coconut Almond Soap
Now that you've got your supplies ready to go for making your DIY rose gold coconut almond soap, let's talk about a few tips that can help you create the best possible product. These tips can help you avoid any mishaps and make your soap making experience a smooth and enjoyable one. Here are some tips to keep in mind: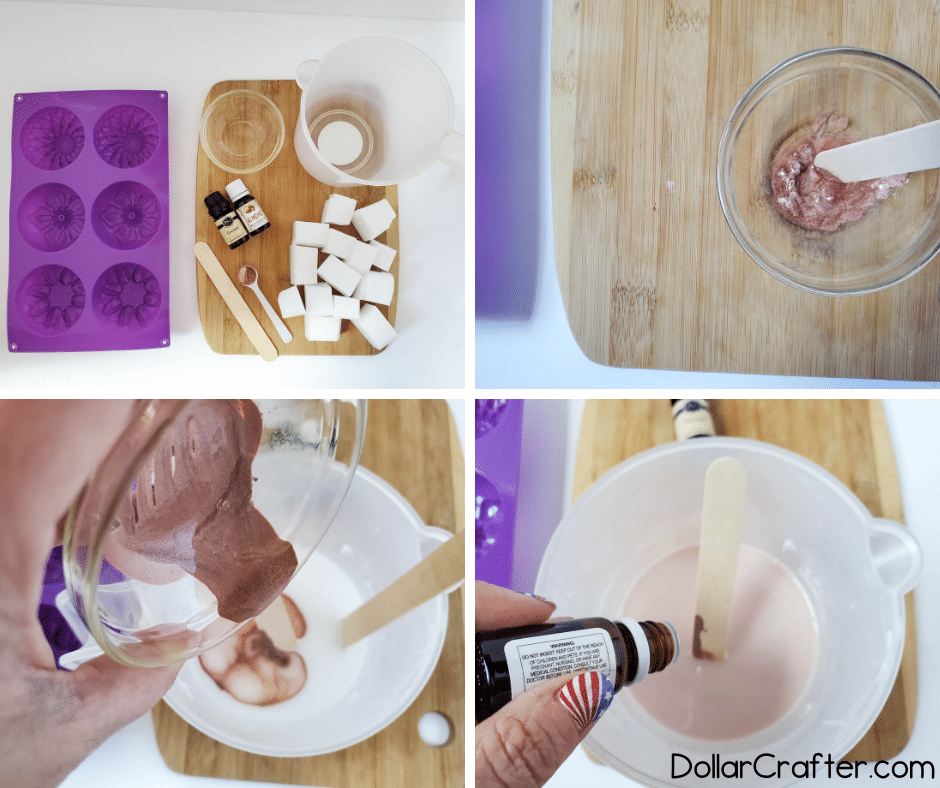 Make sure to use a microwave-safe measuring cup when melting your soap base in the microwave. This will help prevent any accidents or spills.
Stir the soap base frequently while melting it in the microwave to ensure that it melts evenly and doesn't burn.
Use a wooden craft stick to stir the soap base and other ingredients, as metal utensils can react with the soap and affect the final product.
Be careful not to add too much fragrance oil or essential oil to your soap, as this can cause skin irritation. Follow the recommended amount in the recipe.
Use rubbing alcohol to help eliminate any bubbles that may form on the surface of your soap.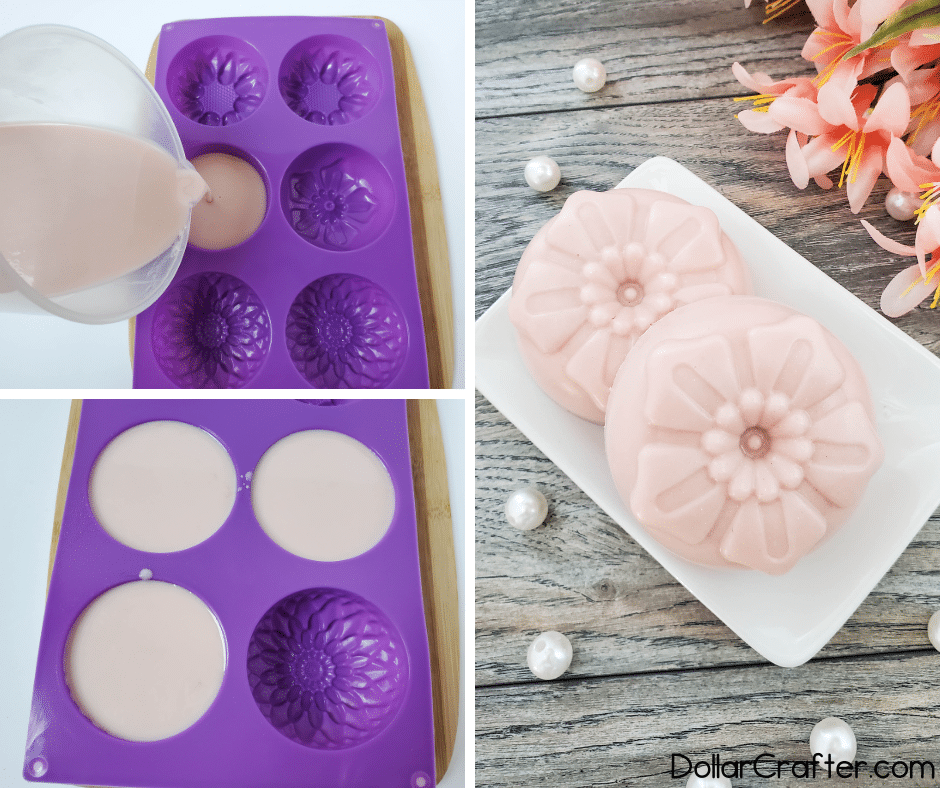 Let your soap set for at least a few hours before attempting to remove it from the mold. This will help ensure that it has fully hardened and won't break or crumble when you take it out of the mold.
Store your finished soap in a cool, dry place to help extend its shelf life.
Have fun and experiment with different scents and colors to create your own unique variations on this recipe!
How to Make Rose Gold Coconut Almond Soap
Ready to get crafting? You will find the full tutorial below!
Yield: 3 Soap Bars
Rose Gold Coconut Almond Soap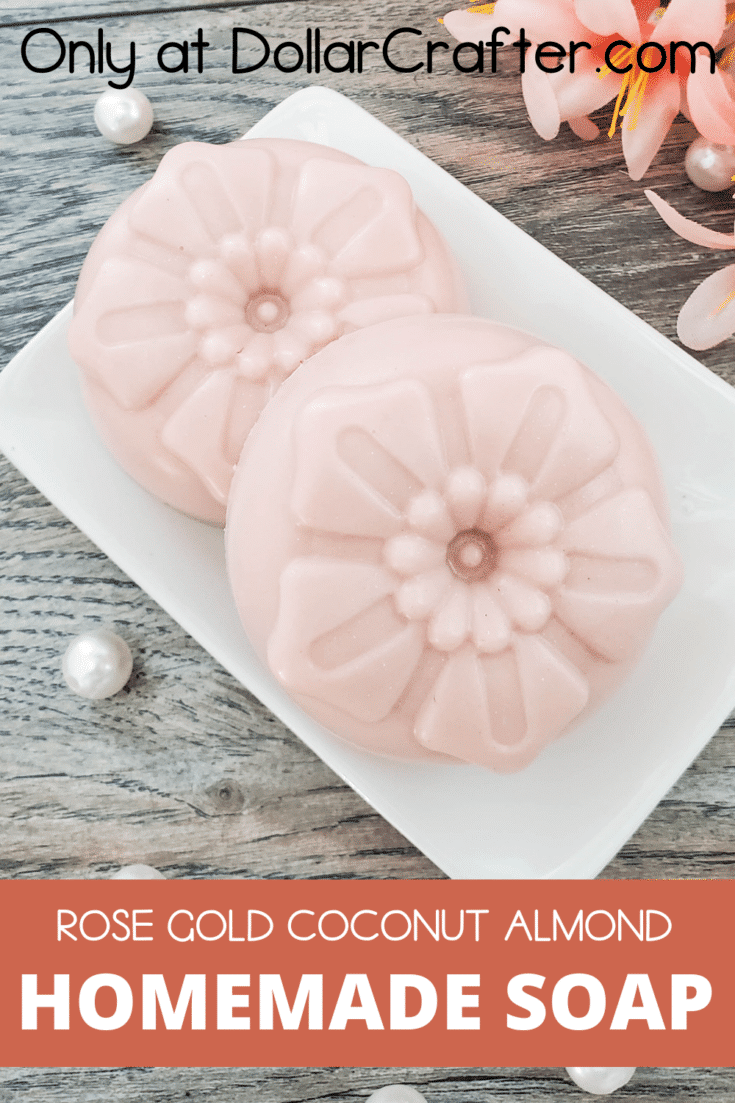 Total Time
4 hours
10 minutes
Materials
¾ lb Goat's Milk Melt and Pour Soap Base
¼ tsp Rose Gold Mica Powder
20 drops Almond Essential Oil
10 drops Coconut Fragrance Oil
1 tsp Rubbing Alcohol
Tools
Flower Soap Molds
4 cup Microwave Safe Measuring Cup with Spout
Wooden Craft Stick for Stirring
Small Mixing Bowl
Instructions
Cut soap base into 1 inch cubes and place into measuring cup.
Heat on high for 30 seconds. Remove and stir well. Heat for additional 30 second intervals, stirring in between, until the soap base is completely melted.
Add rubbing alcohol to a small bowl and add mica powder. Stir until color is blended.
Add color into the soap base and stir well.
Add essential oil and fragrance oil. Stir well.
Pour into soap mold.
Allow soap to set for about 3-4 hours, then remove from mold.
Notes
For more craft ideas visit DollarCrafter.com
Please Save This to Pinterest
Your shares are how this site grows and I am sincerely grateful. Know a friend who'd like this? Please share it on Facebook or save it to your favorite crafts board on Pinterest.