As the weather gets colder and the air gets drier, our skin suffers. Dry skin is prone to redness, itching, and cracking, and can be a real pain (literally!) to deal with. But have no fear! This herbal salve recipe is here to save your skin from the harsh elements. Made with all-natural ingredients, this salve will hydrate and soothe your skin all winter long.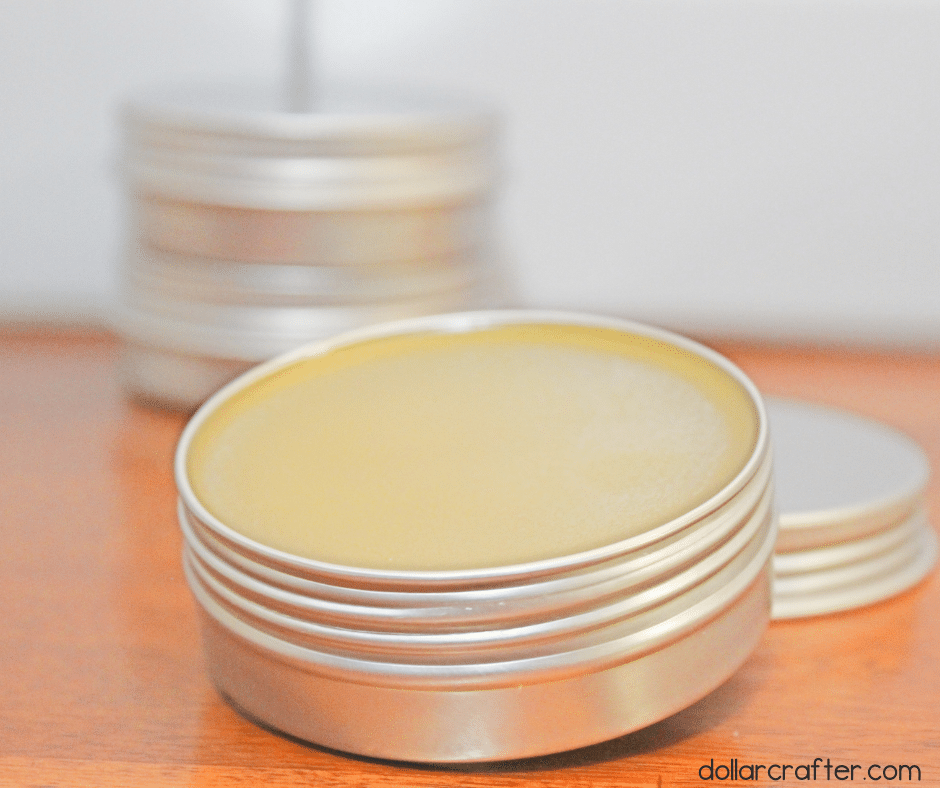 DIY Herbal Salve
Tools Needed:
Glass Jar
Double Boiler or Small Pot
Strainer, Unbleached Coffee Filter, or Cheesecloth
Microwave Safe Bowl
Spatula
3 2-ounce Tins
Infused Oil Supplies:
¼ cup Helichrysum flowers
¼ cup Gotu Kola
¼ cup Ginger root
¼ cup Arnica
1 ½ cup Avocado Oil
Homemade Salve Supplies:
1 cup Infused Oil (recipe above)
1 ½ -3 tablespoons Beeswax Pellets (depending on how thick you want them)
5-10 drops of Wintergreen Essential Oil
5-10 drops of Copaiba Essential Oil
5 drops of Ginger Root Essential Oil
5-10 drops of Clove Essential Oil
Tips for Making Homemade Salves
Salves are super easy to make and a great homemade beauty item to have around the home.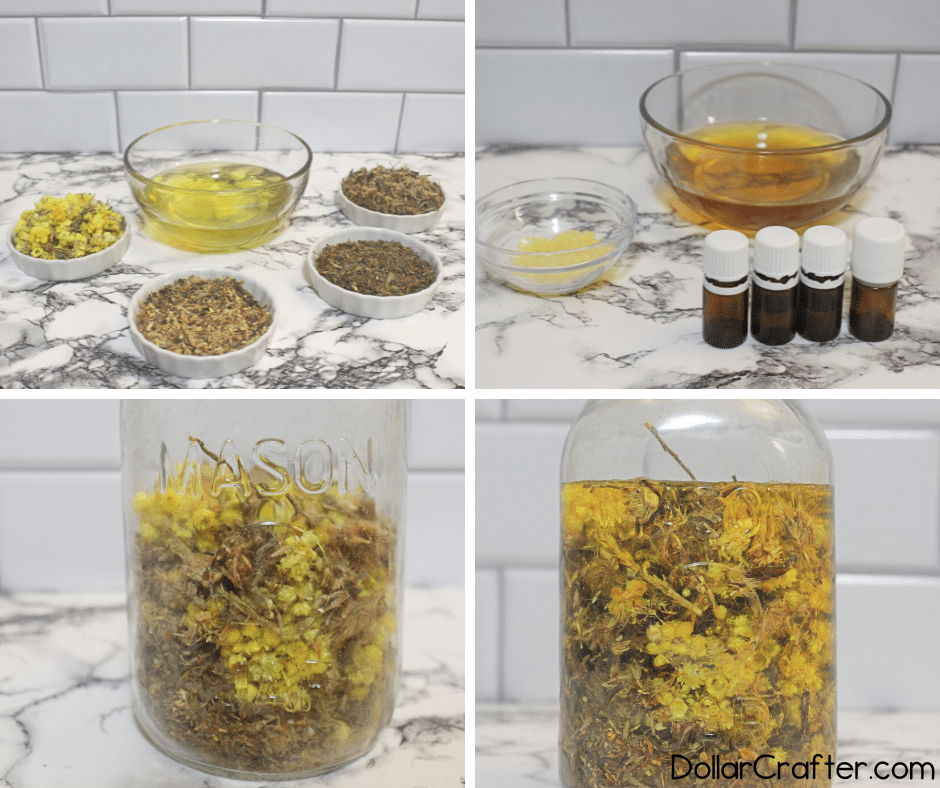 Making salves does require having some tools on hand such as a double broiler and item to strain with such as cheesecloth. You also need a lot of patience when making homemade salves. For this one you will need at least 4-6 hours before you even begin making your salve if you choose to use the heat method, or 4-6 weeks in a dark cupboard if you choose to infuse your oils without heat.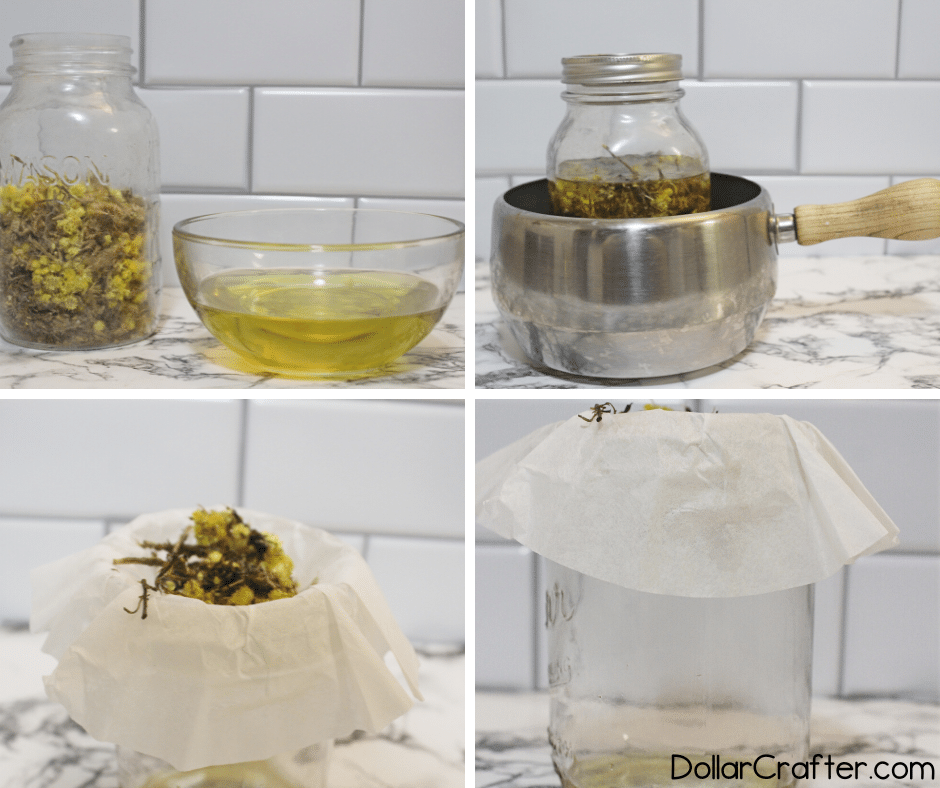 I personally prefer to use the heat method for infusing oils because of time, but I have been told that your herbal mixture will be more potent if you allow it to sit to infuse.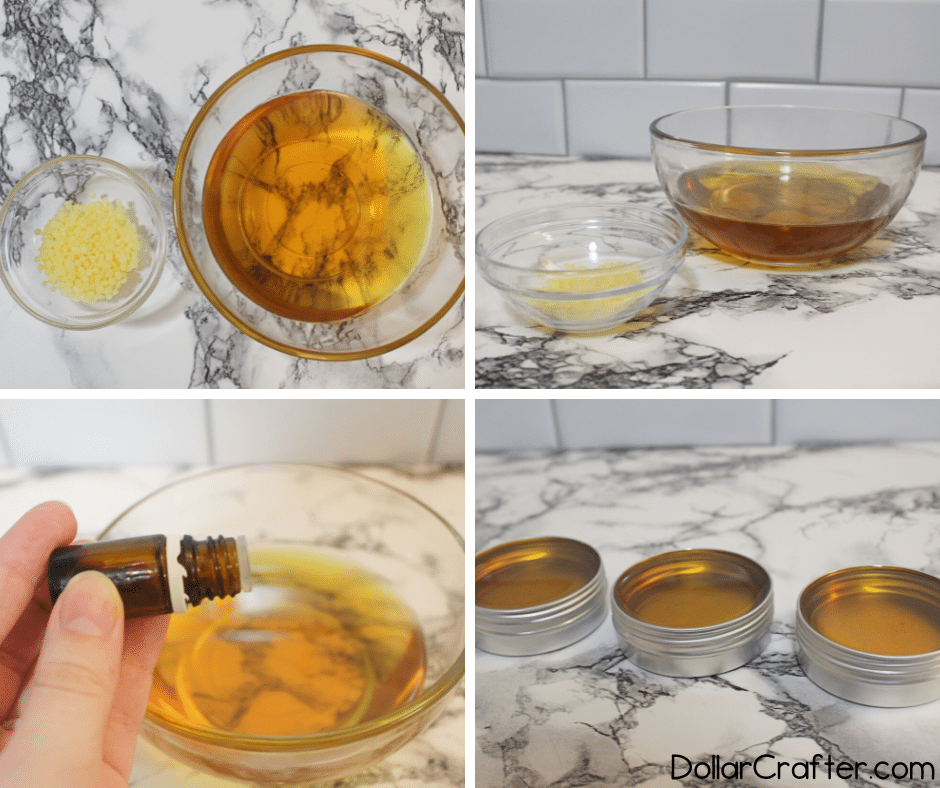 One key to a good salve is to if possible use glass tools due to the wear and tear of working with oils. You will also want to freeze a metal spoon before you start working on cooking your salves. Go low and slow while cooking and then once you have mixed everything and it is ready to be poured into the containers, place out extra containers just in case. After pouring your first container, pull out that frozen spoon and dip it into the mix, allow it to harden on the spoon and check consistency.
If your salve is too soft add more beeswax. If your salve is too firm, add more infused oils.
The infused oil can be made with any type of carrier oil. This recipe used avocado oil. You can use coconut oil, olive oil, jojoba oil, etc.
If you want this to be a vegan recipe, swap out beeswax pellets for candelilla wax.
How to Make Homemade Salves at Home
Let's get crafting! Below is our written tutorial.
Yield: 3, 2 ounce tins
Homemade Herbal Salve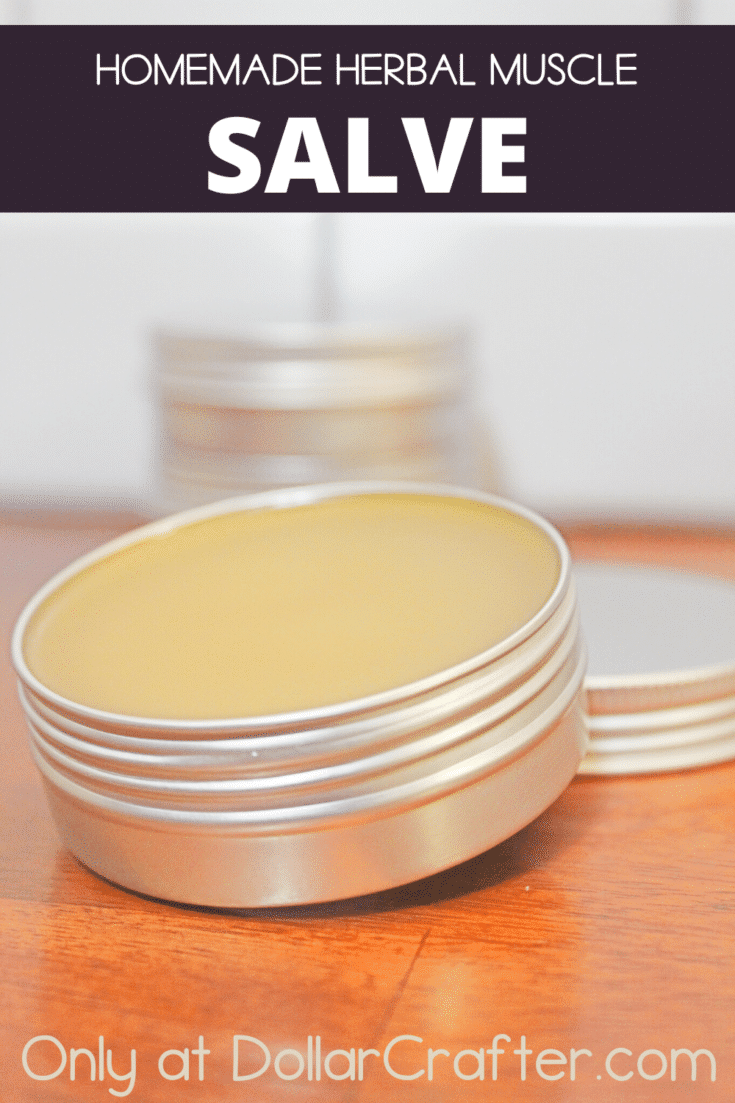 Total Time
10 hours
20 minutes
Materials
1 cup infused oil
1 ½ -3 tablespoons beeswax pellets (depending on how thick you want them)
5-10 drops of wintergreen essential oil
5-10 drops of copaiba essential oil
5 drops of ginger root essential oil
5-10 drops of clove essential oil
¼ cup Helichrysum flowers
¼ cup Gotu Kola
¼ cup Ginger root
¼ cup Arnica
1 ½ cup avocado oil
Tools
Glass jar
Double boiler or small pot
Strainer, unbleached coffee filter, or cheesecloth
Microwave safe bowl
Spatula
3 2-ounce tins
Instructions
Combine the helichrysum, goto kola, ginger root, and arnica into your glass jar.
Pour the avocado oil into the glass jar to completely cover the herbs and have about an inch over the herbs.
Use a double boiler or a pot and a little bit of water to heat the infused oil on your stove. Use a low setting for about 4-6 hours. Allow it to cool. Or, you can keep it in a dark cupboard for 4-6 weeks if you don't want to use the heat method.
Put the coffee filter on top of another glass jar and strain the herbs from the oil. You can also use a strainer as well.
Combine the beeswax and infused oil and heat on the double boiler until melted. Alternatively, you can also heat it in the microwave at 30-second intervals until it all melts.
Add in your drops of essential oils and stir well.
Pour the oil into your three tin containers.
Allow them to sit uncovered for 4-6 hours or overnight until they harden up.
Notes
For more homemade beauty crafts visit DollarCrafter.com
Please Save This to Pinterest
Your shares are how this site grows, and I am sincerely grateful. Know a friend who'd like this? Please share it on Facebook or save it to your favorite crafts board on Pinterest.