What is going on? The Cricut groups are on FIRE about this new Design Space update! Are you in favor of it? Let us know in the comments!
Join our Crafting & Biz group while you're here if you want to make more $$ with your craft business, and to stay up to date on the latest news with Cricut and other craft companies! 🙂
Design Space Updates March 2021
Unless you live under a rock, you've probably noticed that there are some changes coming to the Cricut Design Space platform. If you pay the $9.99 a month for the subscription, no worries. But if you're used to using the free version of Cricut Design Space, you're going to notice a difference!
Cricut is now limiting you to 20 uploads per month in Design Space, unless you pay the $9.99 membership fee.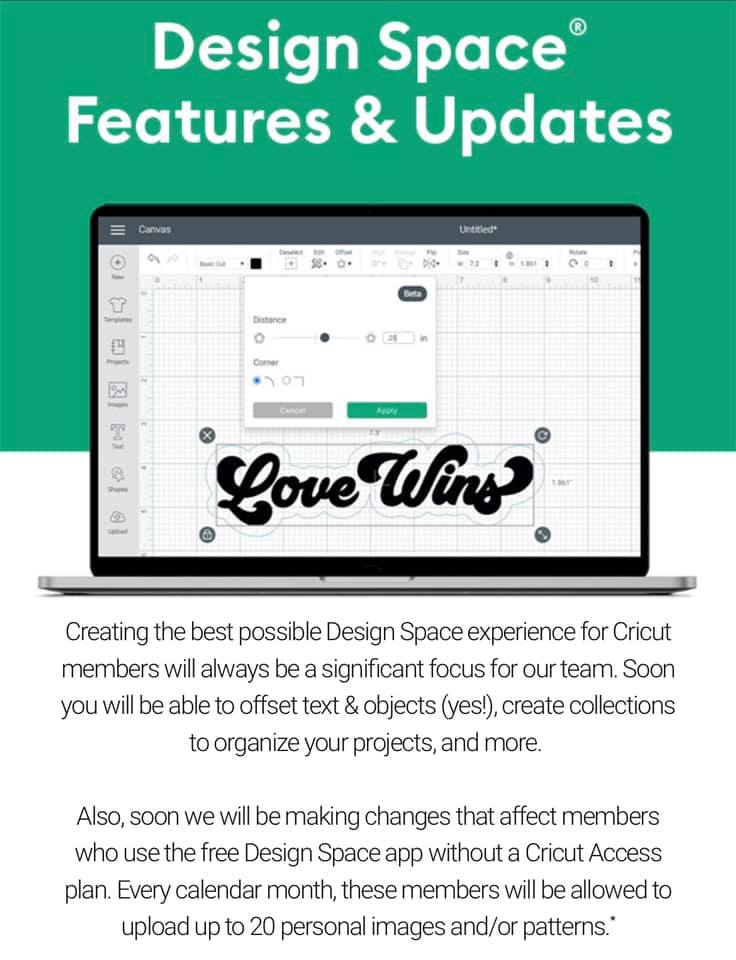 How to use Cricut for free
You can still use Design Space for free, but you will be limited to 20 uploads each month. You can also use Silhouette Studio for free (with no limit), but if Cricut is limiting the uploads, that may not be a viable work-around.
What can we do?
When a company does something we don't agree with, all we can do is let our voices be heard!
How to contact Cricut
Call 877-727-4288 and press 7 to speak to an operator.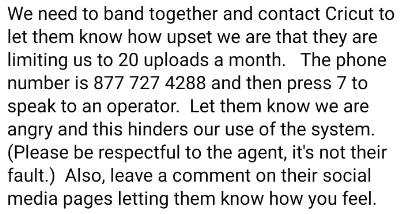 We aren't the only ones wondering why in the world Cricut made such a big change without much warning at all!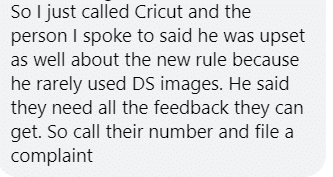 When you call Cricut, BE NICE TO THE PHONE OPERATORS! They did not make this decision, and most probably don't even agree with it.
You can say something like:
"I am calling to voice my concerns over the new changes made with Design Space" and CALMLY and NICELY tell them you want your voice to be heard.
Will this work? We have no idea, but there are hundreds of thousands of Cricut owners, and if we all take a few moments to make a phone call or send an email, we WILL be heard.
You can also email Cricut, which is faster but may not be as effective:
We are not sure why the changes have been made, but we have reached out to them. We will update this post with a response from Cricut if/when we get one.
Sign the Cricut Petitions!
If you're upset, you're not alone. There is now a petition to try and get Cricut's attention. Here's another petition to sign.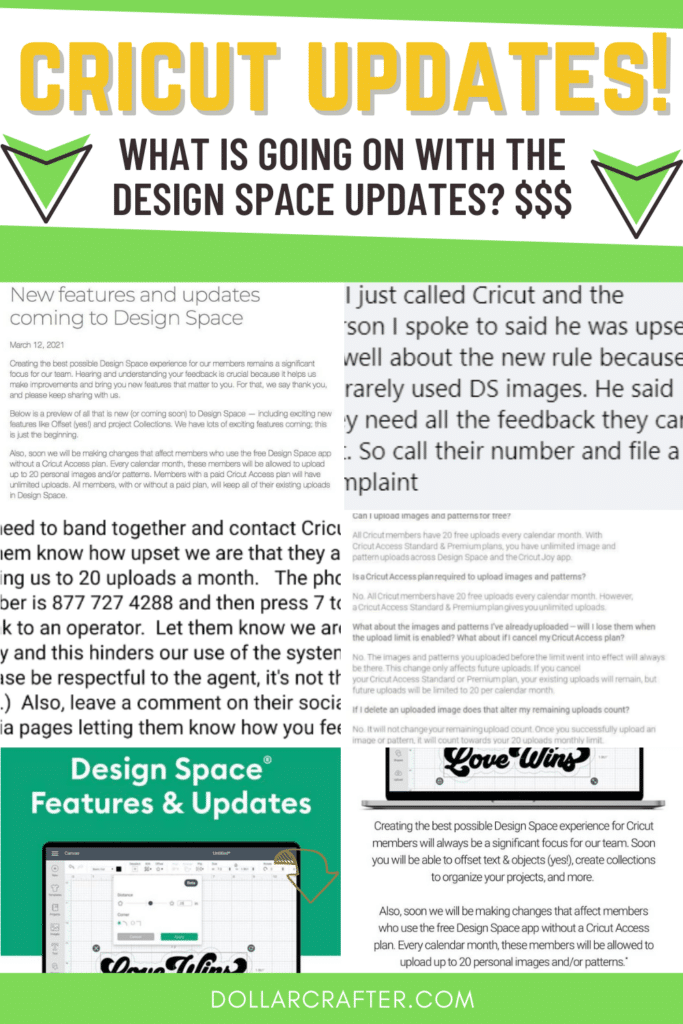 Join our Crafting & Biz group while you're here if you want to make more $$ with your craft business, and to stay up to date on the latest news with Cricut and other craft companies! 🙂
UPDATE 3/16